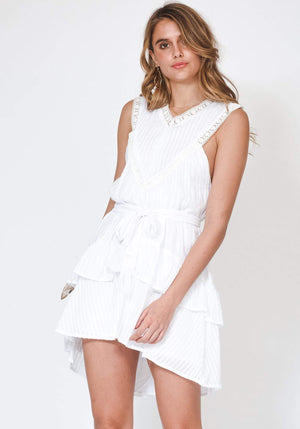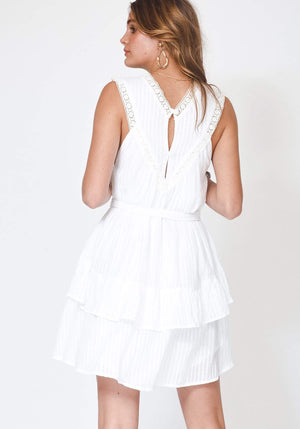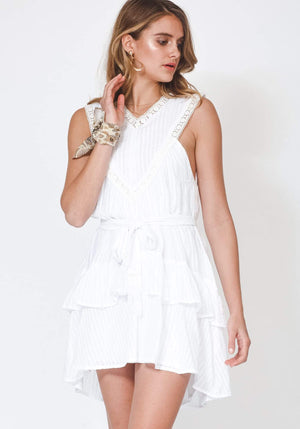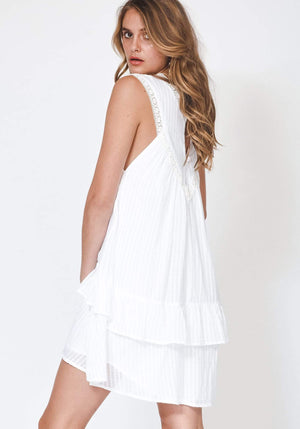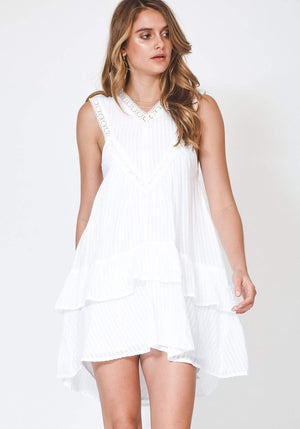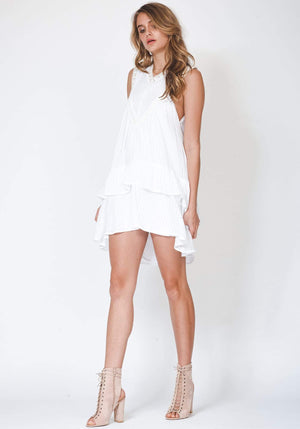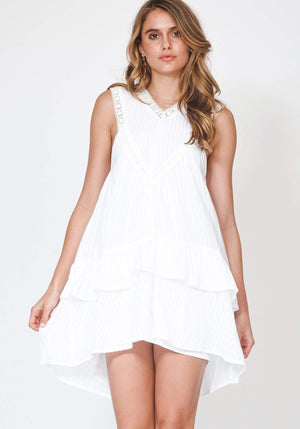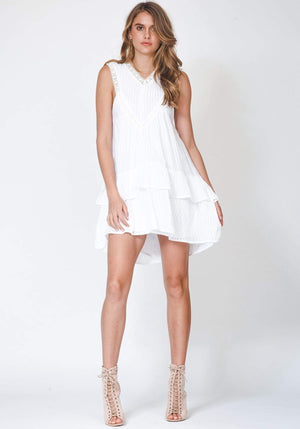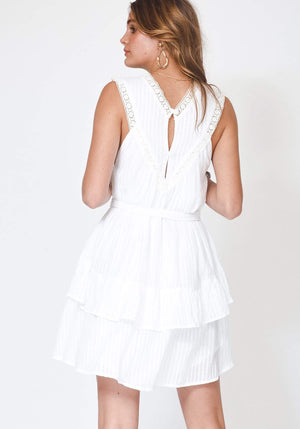 Lovers Stripe Dress
The Lovers Stripe Dress by Three Of Something. The perfect floaty summer staple! With layers of light floaty fabric that move perfectly with you. Leave it loose and float away in a daydream of monochrome stripes or add the matching belt for a little more definition.Details:
- Fabric is subtle self stripe cotton
- Fabric is non-stretch woven
- Double frill hem
- Fagoting trim detail
- Detachable self belt
- Fully lined 

Fit and Measurements for size SMALL:
- Front length 90cm
- Back length 95cm
- Loose fit
- Add definition with self belt
Three of Something is designed in the heart of Sydney's famous eastern beachside suburbs, and is a lifestyle brand that is devoted to raw luxury that perfectly blends beach culture with big city urban chic.
The aesthetic is effortless and wearable with a modern bohemian twist. Three of Something signature collections are designed with a passion for feminine details, floaty silhouettes and a nod to vintage inspiration. At the heart of every range, you'll find exclusive prints, and original embroidery and detailing, all with an undeniably Australian feel.