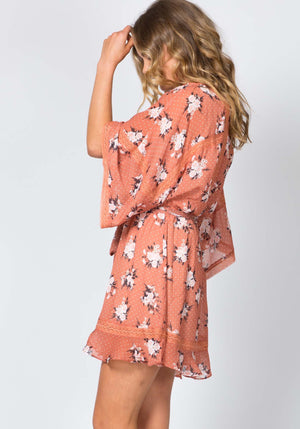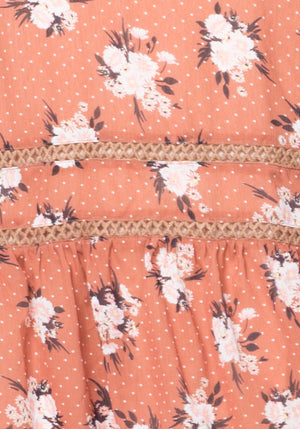 Imagination Worthy Dress
This luxe bohemian style; the Imagination Worthy Dress features an exclusive floral print in peachy earthy tones, flowing silhouette and kimono-inspired sleeves. 
Material: Main: Rayon; Lining: Polyester
Size & Fit Size S
Length: 85cm
Relaxed fit - Silky touch chiffon; non-stretch; lined
Three of Something is designed in the heart of Sydney's famous eastern beachside suburbs, and is a lifestyle brand that is devoted to raw luxury that perfectly blends beach culture with big city urban chic.
The aesthetic is effortless and wearable with a modern bohemian twist. Three of Something signature collections are designed with a passion for feminine details, floaty silhouettes and a nod to vintage inspiration. At the heart of every range, you'll find exclusive prints, and original embroidery and detailing, all with an undeniably Australian feel.
Imagination Worthy Dress Three Of Something