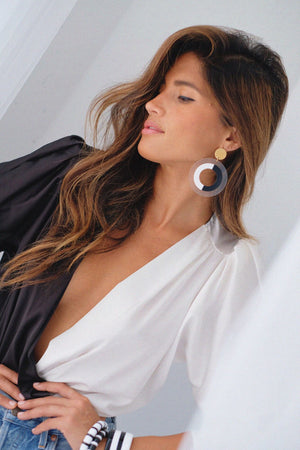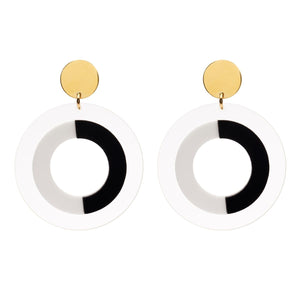 Phoenix Earrings
Phoenix Earrings by Amber Sceats.
Become a geometric goddess in the Phoenix earrings. The classic white and black pattern contrasts beautifully with the 24K gold plated disc, ensuring you will standout with style in any outfit.
Launched in Sydney in 2012, the Amber Sceats jewellery line conveys a distinct sense of style and individuality. Featured countless times in fashion bibles across Australia, Amber Sceats pieces are designed for the fashionable individual, each piece is unique with a timeless appeal.
Details:
Stainless Steel, 24K Gold Plating, Hand-crafted Resin
PLEASE NOTE: This product cannot be returned unless faulty.