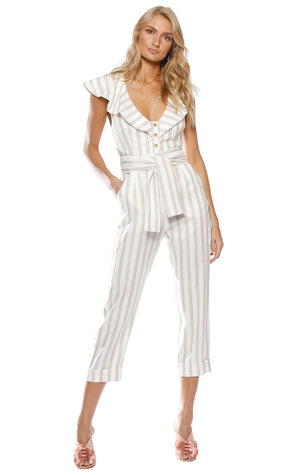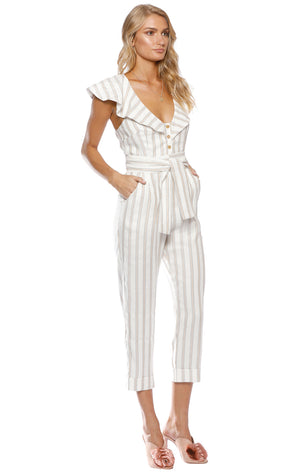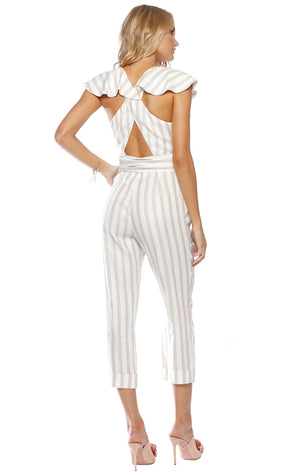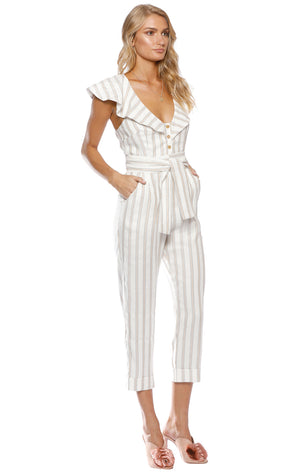 Ribbon Stripe Pantsuit
Ribbon Stripe Pantsuit by Pasduchas. Easy day to night time dressing is captured in the Ribbon Stripe Pantsuit. A stripe linen features in neutral tones in this relaxed fit piece. A V shaped neckline is enhaced with fly away ruffles that flow over to the deep cross over back. Cropped 7/8 pant leg are semi fitted and finished with a cuff.
Pasduchas; Inspired by French simplicity, designed & made in Australia.
Two Sydney girls founded Pasduchas with a simple aim. To create clothing with the sleek contours & bold silhouettes of Australian fashion yet tied back with the modern simplicity of the French. Their leap of faith created a distinct new voice of edgy femininity in design.
All materials are sourced, patterns drawn, fabric cut & bold new pieces created within Sydney. Keeping majority of manufacturing local demonstrates a passion for a transparent production chain, high standards of quality control & the founders commitment to staying actively involved in every aspect of the label.