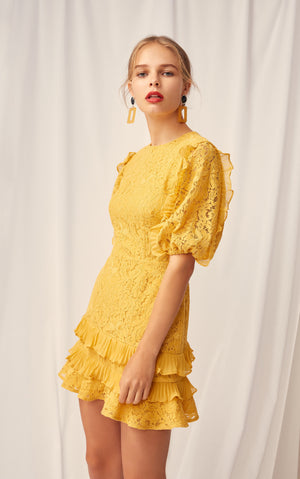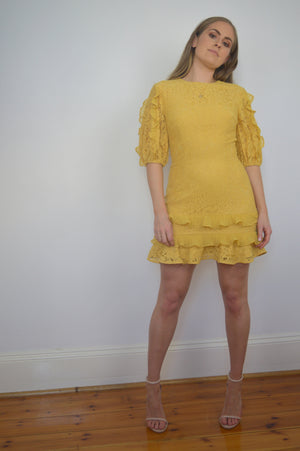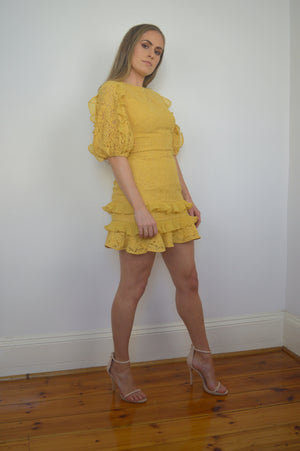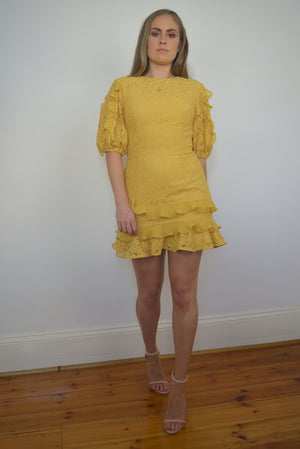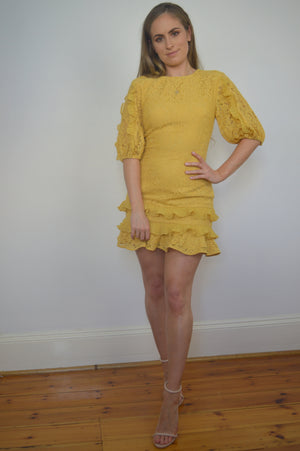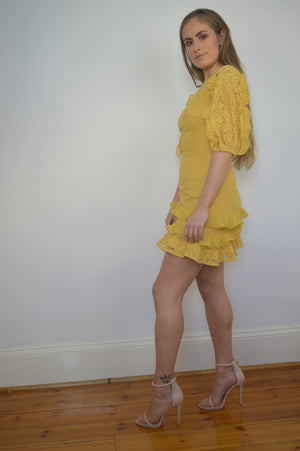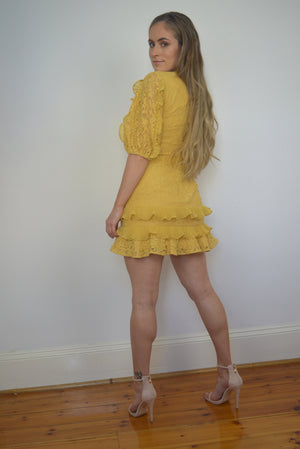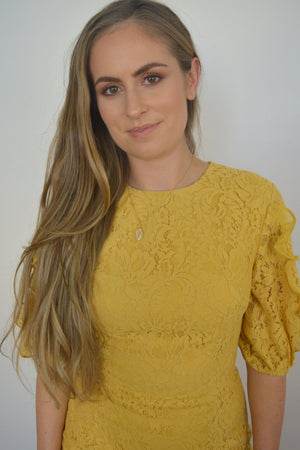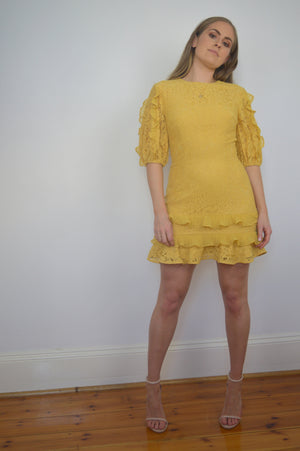 Timeless Lace Mini Dress
Timeless Lace Mini Dress by Keepsake the Label in Golden Yellow. A piece to celebrate spring, this mini will look great at social events, style it with statement earrings.
Model is wearing size 8.
45% Nylon, 29% Cotton, 24% Viscose, 2% Polyester.
Lining is 100% Polyester.
Keepsake The Label; Adored by bloggers, creatives and artists the worldover; Keepsakes high- end appeal has found a
following amongst celebrities and style icons including
Reese Witherspoon, Kendall Jenner, Kristin Cavallari and Alexa Vega.
Attention to detail, luxury fabrics and clear directional design set Keepsake apart as a leader in Australian eveningwear.
"I'd love to think that within each range, there's the perfect outfit for any occasion. It's wonderful to think of the diversity of the women wearing our brand and the memories they create wearing their
Keepsake
piece." - 
Head Designer Carmen Dugan